I really do not understand the Amazon "Recommended For You" thing. I wonder what on earth can be the connection between some of the things they recommend to the things you actually buy or browse.
I had this one today.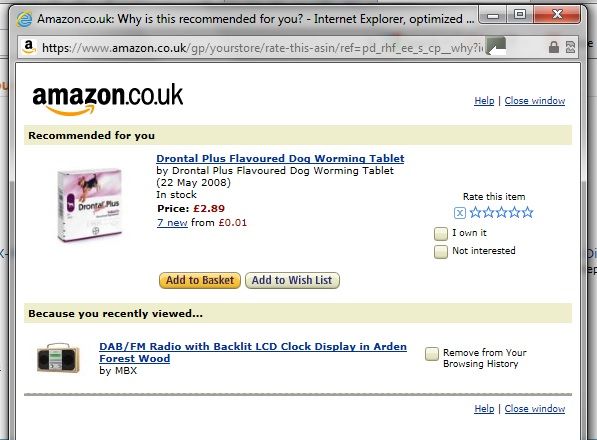 And this was a previously weird one.
Have you had any weird ones?