Some pics to share:
The newest member of our family. Everyone, meet George Romero the Gnombie.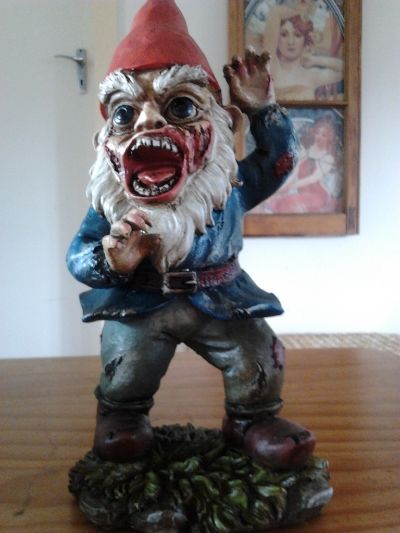 So, this little lady was on the pantry door yesterday. I got a bit brave after taking this pic and thought I'd hold up a ruler next to her so's you could see how big she was, but she started moving down the door & I lost my nerve and legged it. She was about the size of the the palm of my hand... If the palm of my hand was the size of a dinner plate that is! Not quite, but one feels the need to exaggerate at times like these.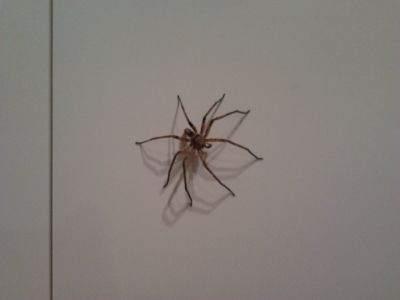 Lastly, I took this photo this morning. A pair of rainbow lorikeets, (Sam & Sybil
) we feed regularly from our kitchen window. We've been feeding them for a while now. We know they're the same birds cause the one with his head down has a scar on his neck & rainbow lorikeets mate for life. They've had one baby bird since we've known them. It was really sweet, one day they turned up with the baby sitting between them on the windowsill as if to say, "Look what we made!"