Nicely spotted allenre!
Here's the inside cover from Santana III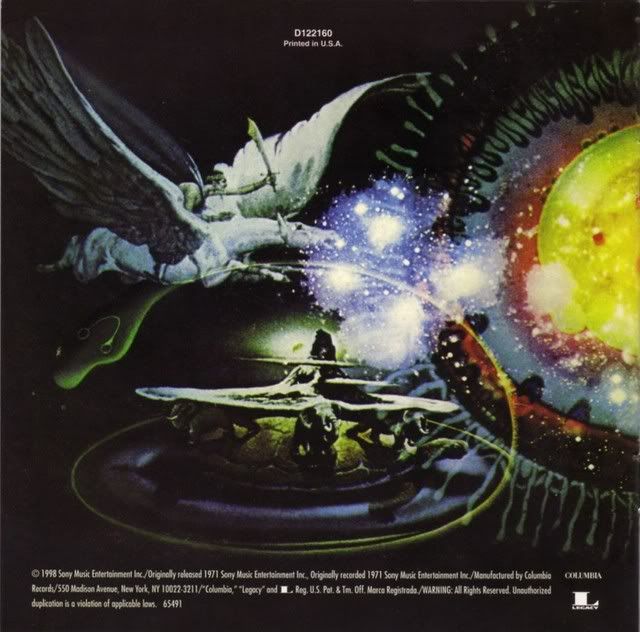 And here's a close of of the section (complete with elelphants: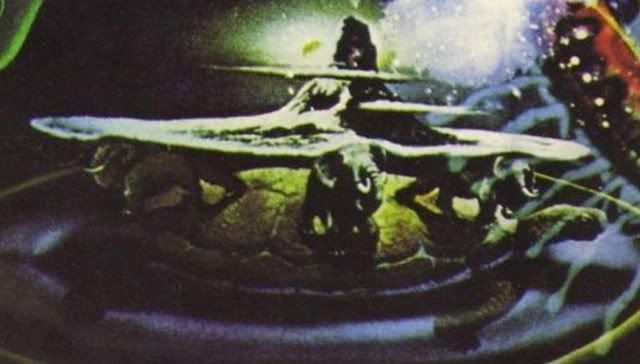 I don't have that particular album, but that looks more like a tortoise than a turtle.
The idea of a flat world on the back of elephants which is in turn carried on the back of a turtle or tortoise is not Terry's originally. It is an image taht has been used for a long time and in several cultures, I believe.
Thaks for pointing that out and welcome to the forum!