Friends forever .... The orangutan named Grant was in a rescue mission, depressed and not doing well. This old hound wandered in and the orangutan snapped to -- as if his buddy had arrived. He stayed with the hound night and day until he was well. In the whole scenario, the orangutan found a reason to live. They are now inseparable.
Where you lead, I will follow. Best friends --Grant the orangutan and Roscoe the Blue Tick hound.
Doggy paddle is the order of the day here for the couple who live at the Tigers sanctuary in Myrtle Beach , South Carolina.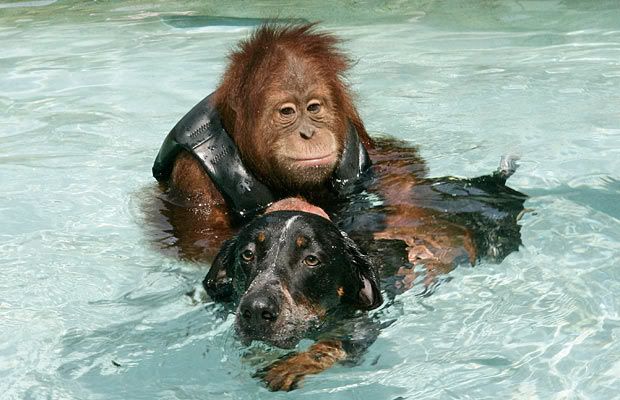 Grant and Roscoe spend hours together every day - they're particularly fond of swimming.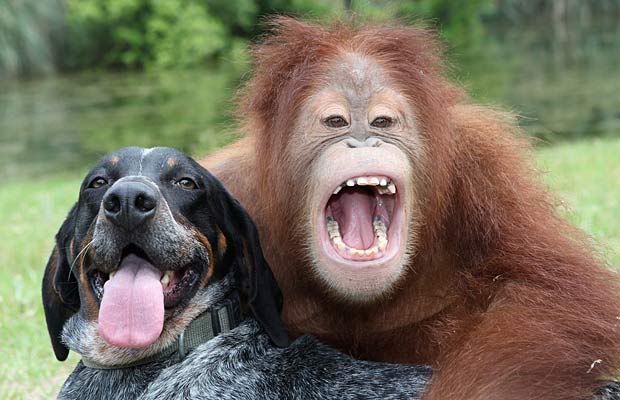 The two mates see the funny side of most things.
There's always time to chill.
For once, Roscoe's letting it all hang out.
Grant, the three-year-old orangutan goes everywhere with Roscoe.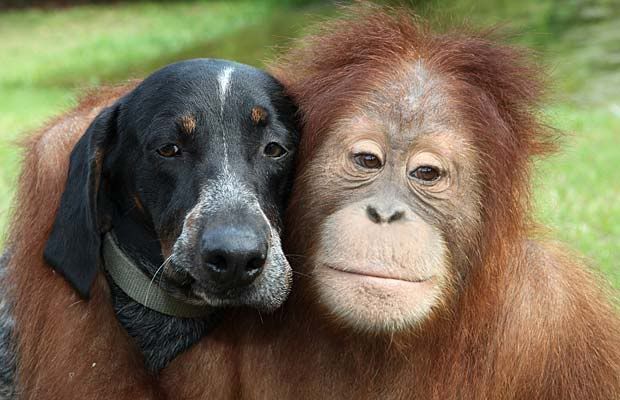 A dog's not just a man's best friend, he's an orangutan's too.
View album here
.