Here we go again - It's been stressful at work recently and as I use the wood burning as a way of chilling out, it means there's more pieces of burning to inflict on you lot.....sorry!
Steampunk girl on a small piece of maple - about inch and a half by 3 and a half inches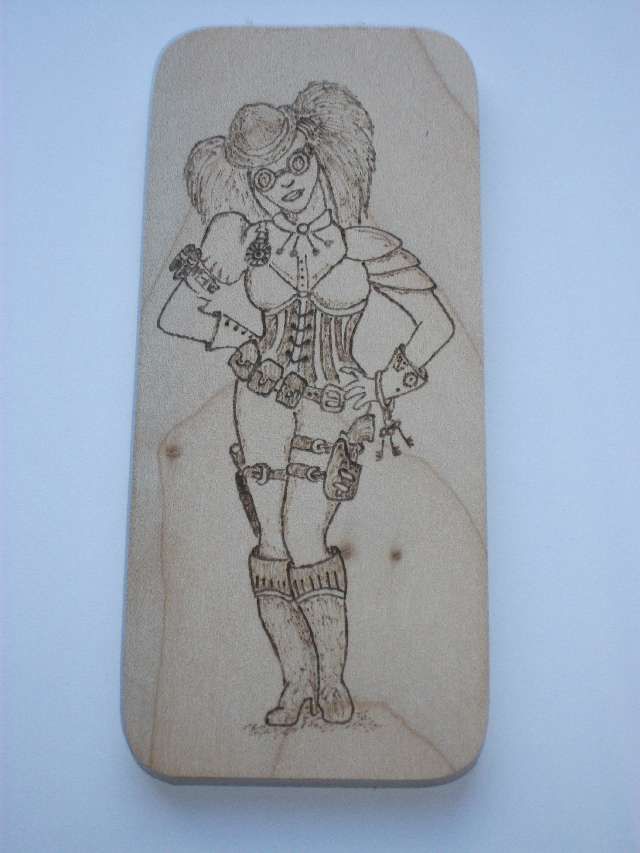 and steampunk motorbike on sycamore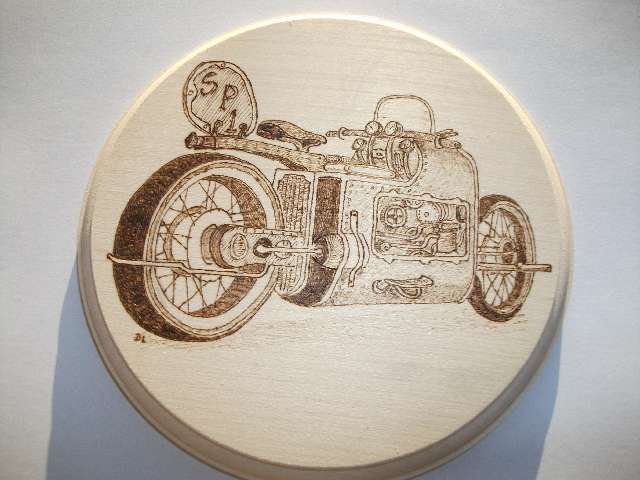 These wre not drawn totally freehand. I found similar photos on the web, and have then used them as an outline shape for perspective, before filling them in with the fiddly details.