I've had quite a few requests for information on posting a picture on the board, so I thought I'd attempt a tutorial so you can all see how easy it is.
I'm using Photobucket as that's the image sharing site that I'm registered with. I think the principle is pretty much the same whatever site you use, but Photobucket is free and I find it very easy to use. It's well worth you time to join something like this.
You can join
HERE.
1. Open Photobucket.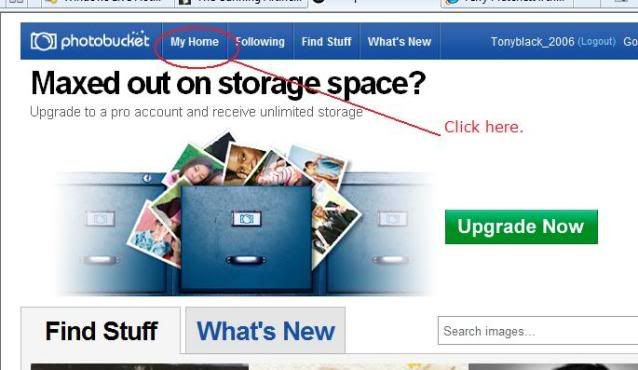 2. Click the button to upload an image saved on your computer.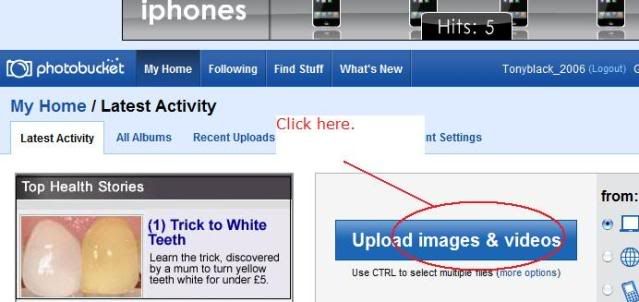 3. Open your picture files and select the picture you wish to upload. Click on the image and select 'Open'.
4. Photobucket will upload the picture.
The picture will be displayed and you may ad comments etc. if you wish.
5. Click the button that takes you back to the album.
6. Place your cursor on the picture you wish to post and a box will appear with various codes. You want the 'IMG Code'. Simply click on the code and it will turn blue. You then right-click your mouse and select 'copy' from the menu that appears.
7. Open a posting box on the board and pasted the whole code into the box. This creates an address that tells the board software that there's an image at the address in Photobucket that needs to go between the ING tags.

8. Click the 'Preview' button and, once you are happy with the picture, click the 'Submit' button.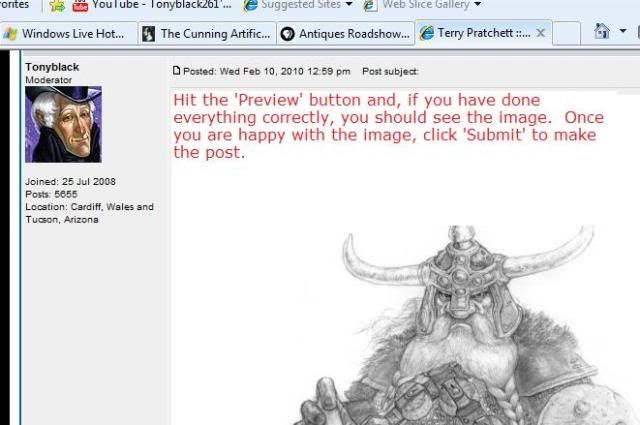 You may have to re-size the image o that it's not too big. You can do that on Photobucket by clicking the 'Edit' button above the image.
Please try it. It's really easy to do and the more you do it, the easier it is.
6.